08-01-2015
Muscle and Brain
Source: Controllo e Misura
Download pdf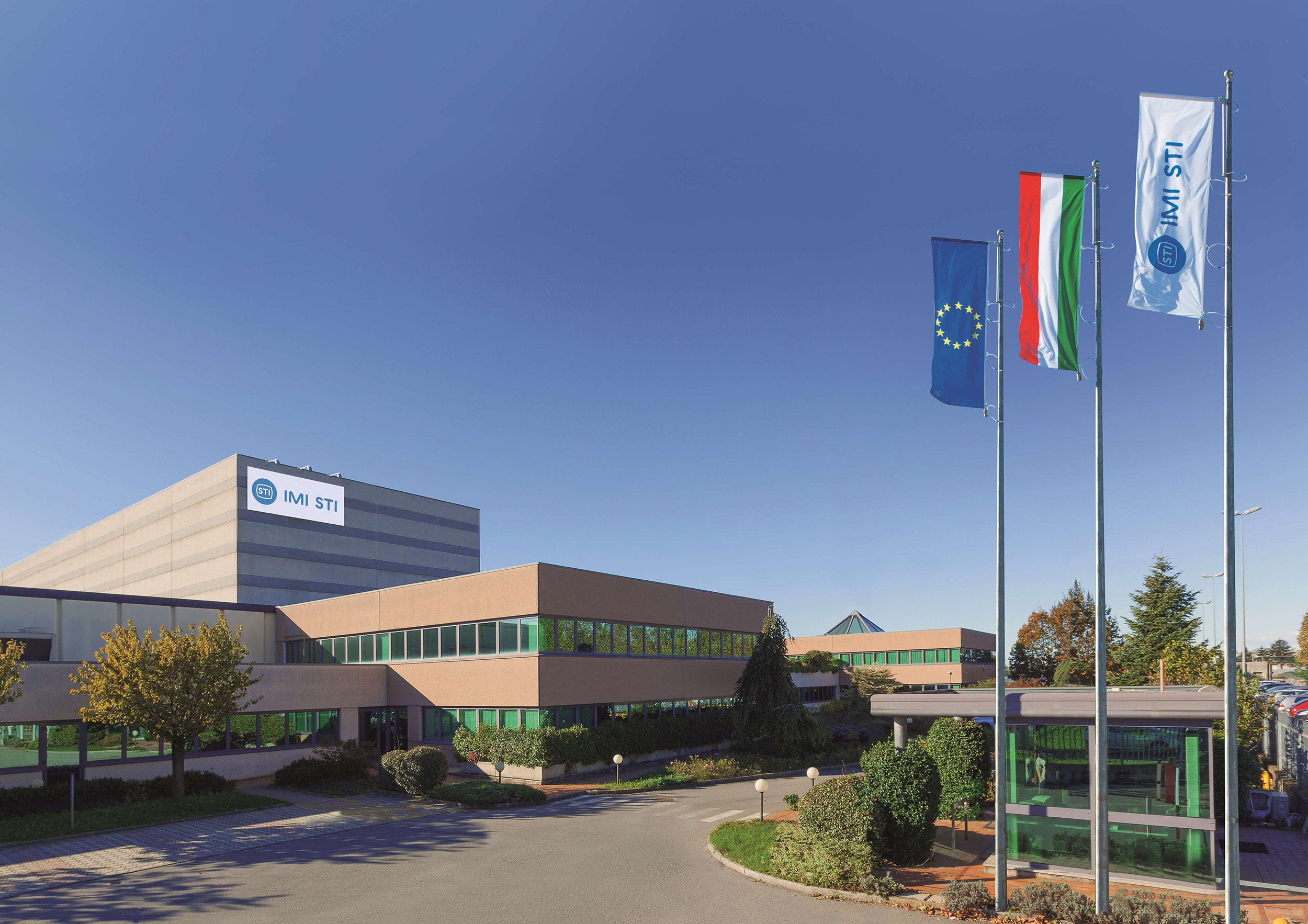 Since 1960, STI has been a synonym for control systems for pneumatic valve actuation, with a global market share above 90% in compressor antisurge valves for liquefied natural gas (LNG).
To drive adjustable components such as valves, dampers, fans and other devices, you need not only "muscle", but also "brain". The required strength is provided by an actuator, i.e. a type of motor for moving or controlling a mechanism or a system, while the brain is represented by positioners and other components which control motion following an input signal.
The core business of STI s.r.l. is the engineering and manufacturing of pneumatic actuators for applications with diverse requirements in terms of power, speed and accuracy. Established in Gorle, near Bergamo, in 1960, the company has recently moved into the new Levate facilities, after being acquired in 2012 by IMI Critical Engineering, a division of the international group IMI plc specializing in advanced fluid control solutions.
The acquisition of the company and their 100 employees was the result of STI's solid leadership in power and Oil&Gas industries, where the company has achieved a significant share in the global market of compressor antisurge valves and turbine bypass. STI also has a dedicated division for quarter-turn actuators in Fiorenzuola d'Arda, near Piacenza.
NEW HEADQUARTERS
The historical Gorle site covered an area of 8,000 m2 approximately, while the new Levate facilities have a 20,000 m2 extension. The decision to move was mainly driven by space requirements, as over the years, STI's business has grown exponentially, and consequently the company needed wider areas for all operations: offices, manufacturing, packaging, parking, warehouse.
As the management explains, "in Gorle we had no room for further expansion; moreover, the company was distributed over three different buildings, with inevitable logistic issues". By moving into the new Levate facilities, the company could gather all production departments into the same building, dramatically improving efficiency and working quality.
Moving into bigger facilities also allowed the company to install a new sanding booth, essential in this industry because it saves time and money, as well as two painting booths, two ovens and one cleaning booth. Finally, the new site is located in a strategic position, close to the A4 (Turin-Triest) motorway and the Bergamo airport, in an easily accessible industrial district.
ALL-ROUND SKILLS
The relocation to Levate is the latest step of a continuous growth and development process.
Over the years, STI has built an organization that can leverage all business opportunities in the fluid control business, thanks to a full range of products and large-scale production capacity.
Besides actuators, STI manufactures different types of pneumatic and electro-pneumatic positioners, plus a wide range of accessories. This brings several benefits, as in case of inconveniences or issues, customers can rely on a single supplier to quickly identify an effective solution.
The Bergamo-based company also focuses on the customization of solutions based on specificcustomer and project requirements. "We meet all customer requirements in actuation", the company management says, "so that everyone can choose the most suitable solution with great freedom and flexibility. We have a long tradition and established presence in the market and in the major vendor lists, with a wide portfolio of satisfied customers all over the world".
The portfolio of actuators offered by STI ranges from linear actuators (SC series) with 63 to 1,800 mm diameter, also available in duplex and triplex variants, to quarter-turn actuators (RT series), available in three different ranges with torque up to 600,000 Nm. Actuators and accessories can be made entirely from stainless steel or other materials for extreme temperatures, both high and low.
STI's portfolio offers clear benefits compared to the competition. "All our devices are designed to provide integrated solutions", the management explains, "and designed for the requirements and conditions of power and Oil&Gas plants. We have solid knowledge and specific skills in these industries, and the ability to develop specific solutions for each customer with high flexibility.